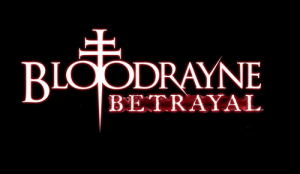 Sony's PSN Play promotion continues with the addition of BloodRayne: Betrayal to the PlayStation Store. Everyone's second favorite half-vampire (OK, dhampir), Rayne, returns in a 2D side-scrolling adventure that stirs up some awfully strong memories of Castlevania. It's available to download for $14.99.
Joining BloodRayne on the new release list is Rugby World Cup 2011 ($49.99), a sports sim centered on the Rugby World Cup; and Skydrift ($14.99), which promises to "get [you] closer than ever before to the world of adrenaline pumping sky-racing." Also available this week is a PSone Import version of Mega Man 4.
These new releases are pretty neat, but the real winners this week are PSN Plus subscribers, who will be able to download Plants vs. Zombies, Astro Tripper, Altered Beast and the PSone Classic Jet Moto for free.
Head over to the PlayStation.Blog for a complete look at all of this week's new releases and game add-ons.