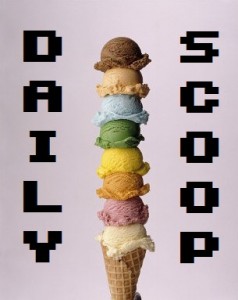 That's right, summer. Get the heck out of here! We're not sad to see you go. And we're even less sad because the fall lineup is blowing our minds. Literally. My head just exploded everywhere. It's pretty gross. Somebody better come clean this up…
Anywho, today's Deal of the Day in video games over at Amazon is EA's Need for Speed: Shift for the PS3 for just $9.99. Amazon's also got some lightning deals up:
11 AM PST: This robust RPG comes to the next-gen console
11 AM PST: High-octane speed
1 PM PST: The Man of Steel always gets the babes
1 PM PST: This Collector's Edition comes straight from Vault Tec
3 PM PST:Battle your way across this limited edition's heat-blasted wasteland
3 PM PST: Get ready for the sequel by playing this original role playing shooter
We'll update them as they're available!
Today's Ript, just called "Beam Me Up," is totally adorable: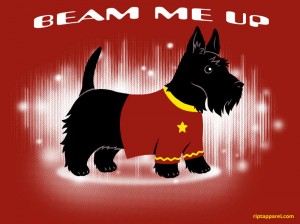 See what they did there?