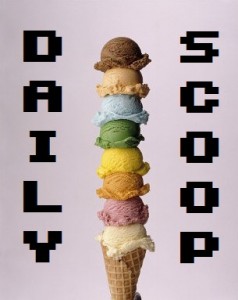 It's a weird and rainy Thursday here in Philadelphia, and I've got Lady Gaga in my head. It's so close to the weekend I can practically taste it!
Anyway, Amazon's Deal of the Day in video games today is Nintendo's Samurai Warriors 3 for the Wii. It's marked down to $16.99 from $49.99! That's a lot of dollar signs. They've also got a Gold Box deal coming up: "Engaged in tension-filled battles against a new, ferocious enemy in the most dangerous and suspenseful action ever." Wow! That couldn't be more vague.
TeeFury's shirt today is based on Dr. Horrible's Sing-Along-Blog, and a portion of today's sales even go to a charity to fight against lupus: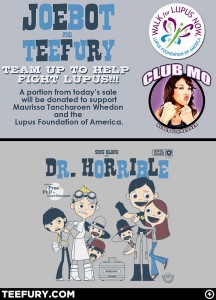 We do the weird stuff!