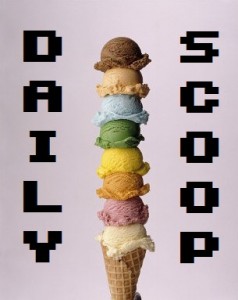 Yay! The holiday weekend is upon us! I'm looking forward to doing a lot of reading and gaming and sleeping, as well as cuddling with my kitties. Oh, and of course, obsessively playing all the NES games I just got on my 3DS! Ambassador status FTW!
Today's Deal of the Day in video games over at Amazon is the Sharkoon X-Tatic SR Gaming Headset with Dolby Headphone Technology for XBox 360/PS3/PC. Amazon's also got some more lightning deals up again:
11 AM PDT: Take to the rooftops of Italy with this limited edition
11 AM PDT: Ryu vs. Thor
1 PM PDT: Wage war from the remains of Russia and the ruins of Berlin
1 PM PDT: Hear the Call of Duty
3 PM PDT: Solve puzzles using your mind and body
3 PM PDT: Hit the lanes with your Kinect
Oh, and speaking of Call of Duty, it's Double XP weekend in Call of Duty: Black Ops. Nuketown 24/7 = <3. On the t-shirt tip, "Barrel Chucker" over at Ript is pretty cool: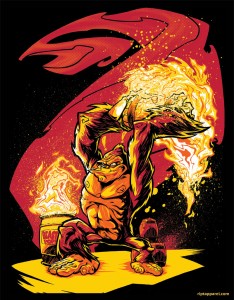 Impressive!