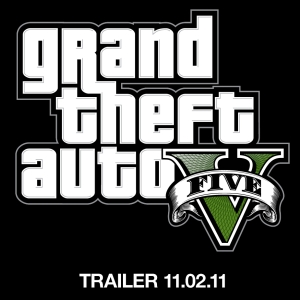 I'll bet this comes as a surprise to everybody! It's not like we've known a sequel to one of the bestselling games of all-time was in the works for ages or anything.
OK, enough lame Internet comedy, Rockstar Games has officially announced Grand Theft Auto V! The developer's homepage has been completely taken over by the GTA5 logo (and check out the five dollar bill-styled "V") with a further announcement that the game's first trailer will be released on November 2.
No other details were revealed, but I think we can infer a few things. It's likely coming to the PS3 and Xbox 360 (and probably the PC as well). Also, previous statements by Take-Two CEO Strauss Zelnick point towards a 2012 release.
For everything else, I guess we'll have to wait until next week.