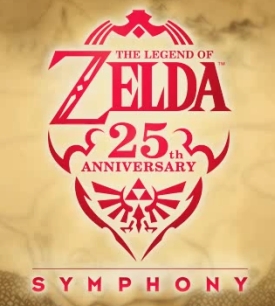 Do you live in Los Angeles? Do you love the dulcet tones of the Legend of Zelda series? Then you're in luck, because The Legend of Zelda 25th Anniversary Symphony Concert will be in L.A. at the Pantages Theatre on October 21 at 8 PM.
The music, which will be performed by a 70-piece orchestra and a live choir, will play not only the favorites of the last quarter century, but will also be playing music from The Legend of Zelda: Skyward Sword, which will be coming out on November 20. Fans are also encouraged to come in costume as their favorite characters from the series. How adorable!
More details on the anniversary celebration can be found at zelda.nintendo.com. And don't forget, Nintendo still plans to launch a nationwide tour for the Legend of Zelda 25th Anniversary Symphony in 2012.