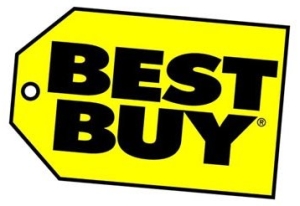 Black Friday is exactly two weeks away (November 25, mark your calendars) and retailers have continued to release their annual Black Friday sales circulars.
Today, Best Buy has published their list of Black Friday deals and it includes many of the same titles Walmart is advertising including Battlefield 3, Batman: Arkham City, FIFA Soccer 12, Forza Motorsport 4, and Gears of War 3, all for $29.99 apiece. Also be on the lookout for $30 deals for Rage, Madden NFL 12, and X-Men Destiny.
As for console deals, Best Buy has a PS3 160GB bundle for $200 and an Xbox 360 250GB bundle for the same price. Hit the jump for the full details on those deals and all the rest of Best Buy's sale-priced games.
3DS
3DS Flame Red Handheld w/Super Mario 3D Land – $179.99
3DS Cosmo Black Handheld w/ The Legend of Zelda: Ocarina of Time 3D – $179.99
Rocketfish Ultimate Starter Kit – $9.99
Madden NFL Football – $14.99
The Sims 3 – $14.99
DS
Scribblenauts (Nintendo DS) – $7.99
PS3
PS3 160GB Console w/ LittleBigPlanet 2 + Ratchet & Clank: All 4 One + 30-Day PlayStation Plus – $199.99 (Doorbuster! Available Thursday at Midnight)
Assassins Creed: Revelations – $34.99
Batman: Arkham City – $29.99 (Doorbuster! Available Thursday at Midnight)
Battlefield 3 – $29.99 (Doorbuster! Available Thursday at Midnight)
Call of Duty: Black Ops Limited Editon – $29.99
Call of Duty: World At War – $7.99
Deus Ex: Human Revolution – $29.99
Dirt 3 – $14.99
Disney Universe – $29.99
FIFA Soccer 12 – $34.99
Final Fantasy XIII – $14.99
Homefront – $14.99
Madden NFL 12 – $29.99 (Doorbuster! Available Thursday at Midnight)
NBA 2K12 – $34.99
Need For Speed: The Run – $29.99 (Doorbuster! Available Thursday at Midnight)
Rage – $29.99 (Doorbuster! Available Thursday at Midnight)
Skylanders: Spyro's Adventure (Mega Pack) – $79.99
Spider-Man: Shattered Dimensions – $14.99
Toy Story 3 – $7.99
Uncharted 3: Drake's Deception – $29.99 (Doorbuster! Available Thursday at Midnight)
X-Men Destiny – $29.99
Wii
Animal Crossing: City Folk – $14.99
Cabela's Big Game Hunter 2012 – $29.99
Cabela's Survival: Shadows of Katmai – $29.99
Go Vacation – $14.99
Jeopardy – $7.99
Pac-Man Party – $7.99
Skylanders: Spyro's Adventure (Mega Pack) – $79.99
Tetris Party Deluxe – $7.99
Xbox 360
Xbox 360 250GB Console Bundle w/ Fable III + Halo: Reach + 3-Month Xbox Live Gold – $199.99
Xbox 360 Kinect Sensor – $99.99
Xbox 360 Wireless Controller – $39.99
Xbox Live Gold 3-Month Subscription Card – $7.99
Turtle Beach X12 Wired Headset – $39.99
Assassins Creed: Revelations – $34.99
Batman: Arkham City – $29.99 (Doorbuster! Available Thursday at Midnight)
Battlefield 3 – $29.99 (Doorbuster! Available Thursday at Midnight)
Call of Duty: Black Ops Limited Editon – $29.99
Call of Duty: World At War – $7.99
Dance Central 2 – $24.99
Deus Ex: Human Revolution – $29.99
Dirt 3 – $14.99
Disney Universe – $29.99
FIFA Soccer 12 – $34.99
Final Fantasy XIII – $14.99
Forza Motorsport 4 – $34.99
Gears of War 3 – $29.99
Gears of War Triple Pack – $7.99
Homefront – $14.99
Just Dance 3 – $24.99
Kinect Sports Season Two – $24.99
Madden NFL 12 – $29.99 (Doorbuster! Available Thursday at Midnight)
NBA 2K12 – $34.99
Need For Speed: The Run – $29.99 (Doorbuster! Available Thursday at Midnight)
Rage – $29.99 (Doorbuster! Available Thursday at Midnight)
Raving Rabbids: Alive And Kicking – $24.99
Sesame Street: Once Upon A Monster – $24.99
Skylanders: Spyro's Adventure Mega Pack – $79.99
Spider-Man: Shattered Dimensions – $14.99
The Sims 3: Pets – $24.99
Toy Story 3 – $7.99
UFC Personal Trainer – $24.99
Wipeout: In the Zone – $24.99
X-Men Destiny – $29.99