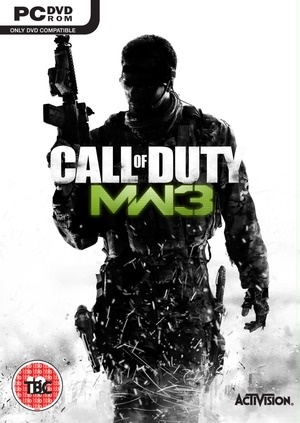 Brace yourself, Activision has a new Call of Duty: Modern Warfare 3 sales record to announce.
In its first five days of availability, Modern Warfare 3 has generated $775 million in sales worldwide. For those scoring at home, that works out to more than 12.5 million copies. That surpasses the previous record of $650 million, set a year ago by Call of Duty: Black Ops.
"As I have said all year, we have been singluarly focused on making a spectacular game for our fans, and nothing else. Our incredible teams at Infinity Ward and Sledgehammer Games have done just that," said Eric Hirshberg, CEO, Activision Publishing. "Call of Duty: Modern Warfare 3 continues to thrill core gaming enthusiasts as well as draw new people into the medium, which is not an easy balancing act. But it takes more than a great game. I would also like to thank our incredible team for the pulling off the launch of the year, as well as our retail partners around the world. But most of all, I want to thank our fans. They are our toughest critics, and our biggest supporters, and none of this would be possible without them."
In addition to another sales record, Modern Warfare 3 has also set a new standard for simultaneous players on both the PlayStation Network and Xbox Live. According to Microsoft, 1.4 million were playing Modern Warfare 3 at the same time on November 8. The total number of simultaneous PS3 players was not released by Sony.
Check back with Warp Zoned one year from today, where I plan to copy-and-paste this article, replacing every instance of "Call of Duty: Modern Warfare 3" with "Call of Duty 9."