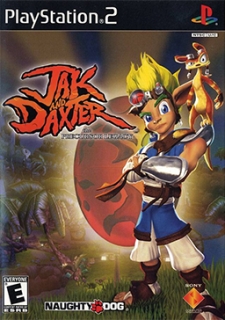 Sony seems determined to bring every classic PS2 game to the PS3 in a shiny, new HD edition. And the latest franchise to get the call is Naughty Dog's platforming opus, Jak & Daxter.
After appearing on the website of the Unterhaltungssoftware Selbstkontrolle (Germany's answer to the ESRB), Sony told IGN that the Jak & Daxter Collection is in development for the PS3 and that they'll "have more news to share shortly."
Six games in the Jak & Daxter series have been released for the PS2 and PSP since Jak & Daxter: The Precursor Legacy first appeared on the PS2 in 2001. The game's European title is Jak & Daxter Trilogy, so I think that gives us a pretty good idea which games will be inlcuded in the Jak & Daxter Collection.