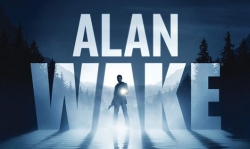 With the announcement that "the next Alan Wake" game would make an appearance at the 2011 Spike TV Video Game Awards, gamers got quite excited that they'd get a glimpse at Alan Wake 2. It looks like that won't be the case as Remedy has revealed the next Alan Wake game will actually be a standalone Xbox Live Arcade title:
Fans, Alan Wake returns through Xbox Live Arcade! Follow GameInformer.com on Monday for the first screenshot, and the 2011 Spike VGAs, December 10th, for more information on this Epic Adventure. Are you ready to become the Champion of Light?
While Remedy isn't referring to the game as Alan Wake 2, they are doing their best to reassure fans that it'll live up to the original. Rememdy CEO Markus Maki posted the following statement on the game's official forum:
"If you're thinking about this in terms of some kind of a, I don't know, super simplified 'we still use the name but changed everything about it' version of Alan Wake, let me just say that this is not the case. That's all I'm gonna say."
So, no Alan Wake Kart Racing then?