Original Zelda game coming to 3DS; Majora's Mask remake still being considered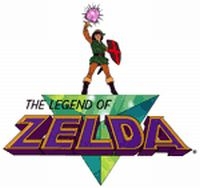 The Legend of Zelda: Skyward Sword is just a few weeks away, but Nintendo plans to keep the Zelda train rolling with an original 3DS game (that's not a sequel to The Legend of Zelda: Spirit Tracks, which features an actual Zelda train) and possibly a Majora's Mask remake.
Speaking to Portugese game site MyGames, series Producer Eiji Aonuma revealed that pre-production work on the next Zelda game, which will be a totally original tale for the 3DS, has begun:
"We are already preparing a new game, a game in the series for the Nintendo 3DS, but don't think that it is a direct sequel to the Zelda titles released on DS. We are talking about a new game, but it takes much of what has been done on previous handhelds."
And what about Majora's Mask? Aonuma had this to say about a 3DS remake of the divisive N64 entry in the series:
"It's something I'm asked about often and I assure you that it is something I've spoken to Miyamoto about. But recently we released The Legend of Zelda: Ocarina of Time 3D as a remake. We are considering the idea, but it didn't seem right to launch a remake one after another, so the next Zelda game on 3DS will be original."
[Thanks to Nintendo Everything for the translation]
It's Dangerous To Go Alone! Read This.
A Commenter Is You!