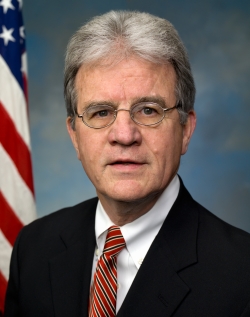 Oklahoma senator Tom Coburn has released his annual "Wastebook," a detailing of the 100 worst spending decisions by the US government.
Number nine on this document is a $113,277 grant from the Institute of Museum and Library Services to the International Center for the History of Electronic Games. The grant will be applied to a preservation survey of the museum's current collection. The goal is to eventually make their collection available to "visitors, researchers, and a broad public audience."
Let me just say that as a gamer, a librarian, and a patron of the International Center for the History of Electronic Games, I think Senator Coburn wasted a lot of taxpayer money compiling this list.
Jon-Paul C. Dyson, the Director of the ICHEG, also disagreed with the senator's claim that the museum is wasteful and offered up his own response for why games are worth preserving on the CHEGheads Blog:
Game designers are also creating great art. Games charm, captivate, and amaze us, from the awe-inspiring wonder of Elder Scrolls V: Skyrim, to the whimsical fun of Angry Birds, to the subtlety of The Sims. Video games are influencing society just as much as novels did 200 years ago or movies did 100 years ago.
Or perhaps Seantor Coburn would like to see what the IMLS's Mamie Bittner said when she awarded the grant:
Future innovation springs from the hard work and inspiration of the past. Technology changes quickly, and with changes, the work of entrepreneurs can be locked away and inaccessible. Can we imagine how researchers in the 22nd century will view the earliest groundbreaking interactive video? Without the work of institutions like The Strong's International Center for the History of Electronic Games the vitality and imagination of early gaming would be lost to future generations.
Can't really say it any better than that.