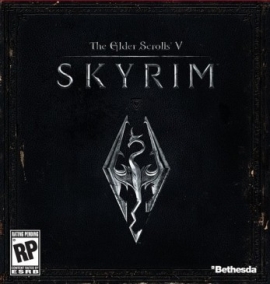 It's seems like we've been hearing about The Elder Scrolls V: Skyrim non-stop since the game's release on November 11. Apparently, the Spike TV Video Game Awards Advisory Panel took all that chatter to heart as they awarded Bethesda's RPG masterpiece their Game of the Year award last night. Not surprsingly, Skyrim took home Best RPG and Bethesda was awarded Studio of the Year as well.
However, the big winner of the night was Portal 2. Valve's full-fledged retail sequel to the surprise hit Portal took home five VGAs including Best PC Game, Best Multiplayer, Best Performance by a Human Male & Female, and Best DLC.
Another big winner, believe it or not, was Bastion. The Supergiant Games-developed action RPG won for Best Downloadable Game, Best Original Score, and Best Song ("Build That Wall"). Congratulations to everyone at Supergiant, you deserved each and every one of those wins.
Batman: Arkham City, Uncharted 3: Drake's Deception, and The Legend of Zelda: Skyward Sword each won two VGAs.
The complete list of winners can be found after the break.
2011 Spike TV Video Game Awards
Game of the Year
The Elder Scrolls V: Skyrim
Studio of the Year
Bethesda Game Studios
Best Xbox 360 Game
Batman: Arkham City
Best PS3 Game
Uncharted 3: Drake's Deception
Best Wii Game
The Legend of Zelda: Skyward Sword
Best PC Game
Portal 2
Best Handheld/Mobile Game
Super Mario 3D Land
Best Shooter
Callof Duty: Modern Warfare 3
Best Action Adventure Game
Batman: Arkham City
Best RPG
The Elder Scrolls V: Skyrim
Best Multiplayer
Portal 2
Best Individual Sports Game
Fight Night Champion
Best Team Sports Game
NBA 2K12
Best Driving Game
Forza Motorsport 4
Best Fighting Game
Mortal Kombat
Best Motion Game
The Legend of Zelda: Skyward Sword
Best Independent Game
Minecraft
Best Adapted Video Game
Batman: Arkham City
Best Song in a Game
"Build That Wall (Zia's Theme)" by Darren Korb – Bastion
Best Original Score
Bastion
Best Graphics
Uncharted 3: Drake's Deception
Best Performance by a Human Male
Stephen Merchant as Wheatley – Portal 2
Best Performance by a Human Female
Ellen Mclain as GLaDOS – Portal 2
Best Downloadable Game
Bastion
Best DLC
Portal 2 – Peer Review
Special Achievement Awards
Video Game Hall of Fame Award
"The Legend of Zelda"
Gamer God Award
Blizzard Entertainment
Viewer Voted Awards
Character of the Year
The Joker – Batman: Arkham City
Most Anticipated Game
Mass Effect 3
GameTrailers.com Trailer of the Year
Assassin's Creed: Revelations – E3 2011 Trailer
EA Sports NFL Blitz Digital Cover Athlete
Ray Rice