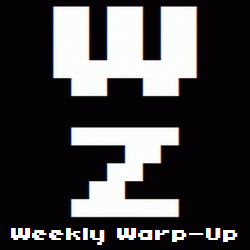 No, that's not a typo. Welcome to the Weekly Warp-Up, your weekly wrap-up of the biggest and the best articles posted at Warp Zoned this week…
Get Warp Zoned!
As the year slowly winds to a close, everyone is picking their games of the year and Time Magazine is no different. The venerable newsmag always has a few surprises in their year-end top ten, but not this year. Sticking to safe subjects, they awarded spots to Battlefield 3, Skyrim, Batman: Arkham City and other games that'll grace countless GOTY lists this month. And their number one pick went to Minecraft, which I have a feeling will be this year's big winner.
But why limit the conversation to just this year's best games? Rockstar is celebrating the 10th anniversary of Grand Theft Auto III with a new mobile release and the answer to one of the franchise's greatest mysteries: is Claude a mute?
Hit the jump for the rest of the Weekly Warp-Up.
The Week in New Games…
Amazing Paperboy Delivers…
And Finally…
Mortal Kombat creator Ed Boon has set the record straight, NetherRealm is not putting the series on hiatus. Flawless news!