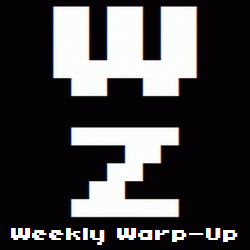 No, that's not a typo. Welcome to the Weekly Warp-Up, your weekly wrap-up of the biggest and the best articles posted at Warp Zoned this week…
Merry Christmas to all! Thanks for passing through Warp Zoned on the slowest Internet day of the year. But don't forget to say thank you first to Santa/Mom/your Grandma/your girlfriend/whoever for your great gift of Skyrim/Arkham City/a 3DS/whatever.
Get Warp Zoned!
But with Christmas crossed off our calendars, it's time to start thinking about 2012. I know, I know, but we have to get a jump on the new year since the world is going to end in less than a year (the Mayans told me so!). So that's why we've compiled a handy report on New IPs to Play Before the End of Days to help you plan which new franchises to invest in in 2012.
Of course, this week's biggest story is actually in the past. More specifically, 25 years in the past. After years of begging and pleading, Nintendo has released an official timeline for The Legend of Zelda franchise. As part of the gorgeous Hyrule Historia book, this timeline was translated by the great GlitterBerri, and it revealed that the Zelda series is now made up of three separate timelines. Needless to say, this is heavy.
Hit the jump for the rest of the Weekly Warp-Up.
The Week in New Games…
Amazing Paperboy Delivers…
It's a Secret to Everybody…
And Finally…
A senator from Oklahoma called the Internation Center for the History of Electronic Games "wasteful." Insert your own [Congress is full of idiots] joke here.