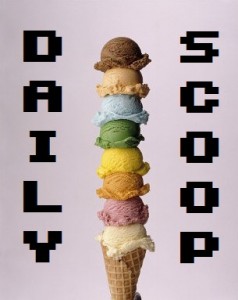 Whew! It's been a long time, friends. I have been busy doing so much! Christmas and the celebration of the New Year coming in were both absolutely wonderful. I finally got a Tokidoki purse, my mom surprised me with a Pandora bracelet (which I'm nervous to wear!), and my amazing boyfriend made me a Blood Bowl team! The Nurgalos are now a real, official team, and not just a modgepodge of other people's minis. I was the happiest girl in the universe on Christmas! And for New Year's Eve, we went to a local bar and rang in 2012 with some good friends and good beers. It was a delight.
And the happiness continues! First I'd like to say Happy Birthday, Warp Zoned! We turned a year old on January 1, and it was a proud and wonderful moment. Thank you for everyone who made it possible!
And now, a few tiny deals and, of course, some t-shirts! Today's Deals of the Day are all PC downloads from 2K Games! Duke Nukem Forever is $15.32, Sid Meier's Civilization IV: The Complete Edition is $24.95, L.A. Noire: The Complete Edition is $12.49, and The Stronghold Collection is $19.95.
GameStop is also having some sales – they've currently got a 50% off accessories sale, as well as a $75 gift card offer with these Xbox 360 consoles. Time to spend all that holiday cash burning a hole in your pocket!
I've got two t-shirts for you today:
First up is TeeFury's "Home Sweet Home," with everyone's favorite Squirtle: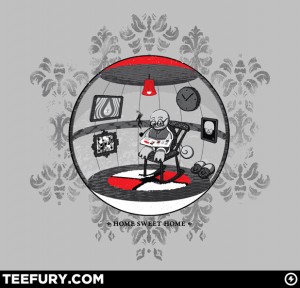 The second one is "Super Frodo Bros." from The Yetee: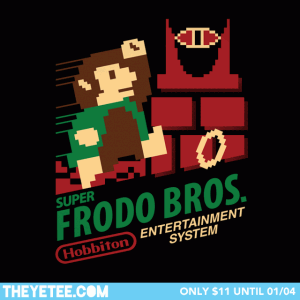 Too many cute things!