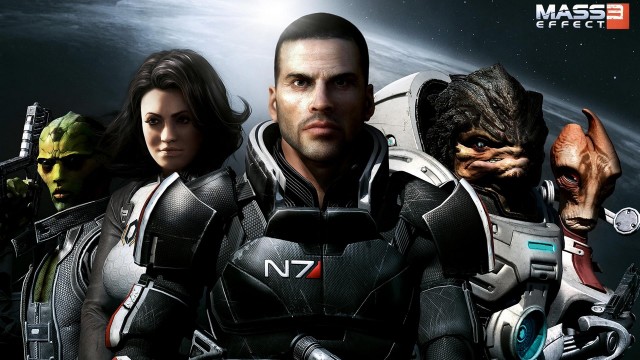 As if fans weren't already excited enough, BioWare announced the all-star voice cast they're using for Mass Effect 3.
Of course, Mark Meer and Jennifer Hale return as Shepard and FemShep, respectively, and Martin Sheen will reprise his role as the Illusive Man. Other celebrities returning are Keith David as Captain Anderson, Lance Henriksen as Admiral Steven Hackett, Tricia Helfer as the Normandy's A.I., Ali Hillis as Dr. Liara T'Soni, Seth Green as Joker, Carrie-Anne Moss as Aria T'Loak, and Yvonne Strahovski as Miranda.
But there will be some new voices as well, most notably Freddie Prinze, Jr. as one of Shepard's allies, James Vega, and Jessica Chobot as news reporter Diana Allers. Prinze, Jr. even had an opinion about video games: "I have always loved science fiction and I have always loved games and Mass Effect is really the first time both come together successfully. It is a completely immersive game where you really feel like you're part of this journey inside this universe. It will make you think, you will care about the character you are playing, and you will care about the characters that you bring into battle with you."
Wow. Really? The first successful science fiction video game? I think some would balk at that.
Mass Effect 3 will be out on March 6.