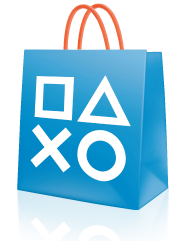 For over 20 years, Tetris has captivated the world. And in 2011, it sank its tetrahedronal teeth into PS3 gamers all over again as the vintage puzzler managed to outsell every other PSN game on the PlayStation Store. Sing it with me!
Doo, do do do, do do do, do do do, do do do, do do do, do, dododo.
The data comes from a Game Informer report listing the ten best-selling PSN games for 2011. Other top ten contenders include the Resident Evil 4 HD remake, the InFamous 2 standalone expansion InFamous: Festival of Blood, and Telltale's Back to the Future adaptation.
You can find the full list, as well as a look at the bestselling DLC add-ons, after the break.
Bestselling PSN Games of 2011
1. Tetris
2. Resident Evil 4
3. InFamous: Festival of Blood
4. Back to the Future
5. Dungeon Hunter: Alliance
6. Castle Crashers
7. Limbo
8. Battlefield 1943
9. Mortal Kombat Arcade Kollection
10. Magic: The Gathering – Duels of the Planeswalkers 2012
The DLC add-on list was dominated by one name, Call of Duty: Black Ops, and I imagine the same will hold true in 2011 with the upcoming Call of Duty: Modern Warfare 3 add-ons.
And here's the full list of the best-selling DLC of 2011:
Bestselling DLC Add-ons of 2011
1. Call of Duty: Black Ops – "First Strike"
2. Call of Duty: Black Ops – "Escalation"
3. Call of Duty: Black Ops – "Annihilation"
4. MLB 11: The Show – "Road to the Show Training Points"
5. FIFA Soccer 12 – "Premium Gold Pack"
6. Call of Duty: Black Ops – "Rezurrection"
7. Angry Birds (PlayStation Mini)
8. FIFA Soccer 11 – "FIFA Ultimate Team Premium Gold Pack"
9. MLB 10: The Show – "Road to the Show Training Points"
10. FIFA Soccer 12 – "Premium Gold Jumbo"