The Ico & Shadow of the Colossus Collection is something many gamers have anticipated for a long time. Hardcore fans of the series and those who never had a chance to play these two masterpieces were equally excited at the opportunity to play the games remastered and in high definition. The highly awaited Blu-ray disc also includes some bonus features, including the ability to play the game in full stereoscopic 3D. It's a perfect package, with enough here to fill the appetite of nearly any gamer.
Platforms: PS3
Publisher: Sony Computer Entertainment
Developer: Team Ico, Bluepoint Games
Genre: The Collection to End All Collections (Also, They're Third-Person Adventures)
Release Date: September 27, 2011
ESRB Rating: Teen
Ico and Shadow of the Colossus are two games from the PlayStation 2 era that withstood the test of time. Ico, released in 2001, is a platforming game from the third person perspective, following young Ico on his quest to escape the castle in which he has been trapped. The young boy, born with horns, has been given by his village to the castle as a sacrifice, but has managed to escape his bonds. He meets a strange young girl, Yorda, and guides her by the hand, solving puzzles to help her follow you through the castle.
Shadow of the Colossus, released in 2005, is another third-person platforming game. You play as Wander, who has gone to the end of the world to bring his beloved back to life. He is given a task by the spirit in the castle: to kill all of the colossi scattered around the countryside. Wander must find each one, figure out their weak point, and slay them. As he kills them, he gets closer and closer to restoring his love, but loses more and more of his humanity.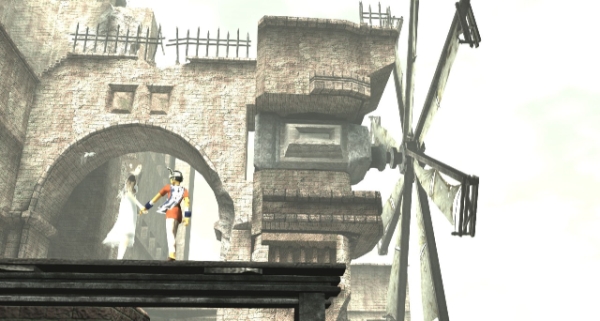 Both Ico and Shadow of the Colossus are immersive, emotional games, drawing the player in completely. Revolutionary for their time, they are still amazing games to play, even ten and five years later, respectively. Ico paved the road for so many beautiful moments in gaming (try playing Uncharted 2: Among Thieves when you're done, and tell me you don't see what they learned from it). The relationship between Ico and Yorda and the perils they must face together create an atmosphere that feels more like an interactive drama than a video game. Shadow of the Colossus tore my heart out with every colossus I brought down, forcing me to take a break between them as opposed to playing the game through tears.
In addition, in their remastered form, they look and feel better than they did when they were released. Fans of the originals will enjoy playing them in high definition, seeing the castle from Ico in a whole new light, with a startling amount of detail. The colossi, too, have a new level of intimacy – climbing up one feels more realistic than it did back in its PS2 days. Throw in the added bonus of Trophy support, and you've got more than enough to please everyone. Newcomers to the games will be grateful to have the chance to finally play these games, and consider themselves lucky to get them both for just $39.99.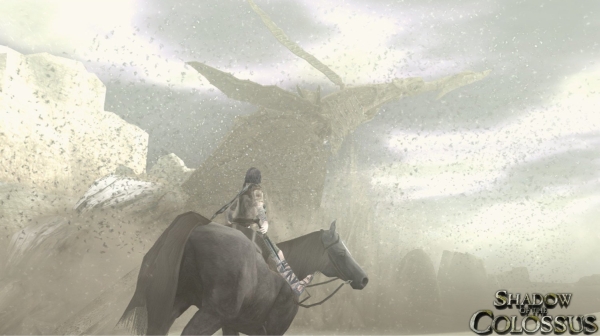 The bonus material is excellent as well. Fans can go behind the scenes and watch several videos about the making of both games. These are great for longtime fans of Team Ico and Fumito Ueda in particular. There's also a sneak peak of the developer's upcoming game, The Last Guardian. But my favorite is the dynamic theme, featuring birds flying around as Yorda sits sadly in her cage. This haunting background constantly reminds me of the gentle solitude of Ico.
The Ico & Shadow of the Colossus Collection is one of the best compilations available today, and is a must-have addition to everyone's video game collection. Beautiful, stunning, and thought-provoking, these games will stay with you long after you put your controller down. Take your leftover holiday money and buy this collection as soon as you can. You won't be sorry.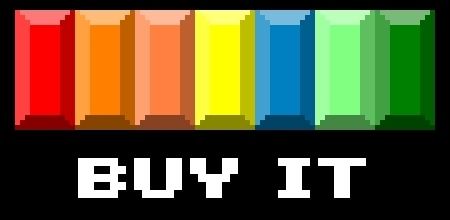 Review Disclosure: A retail copy of The Ico & Shadow of the Colossus Collection was purchased by Warp Zoned for the purposes of this review.