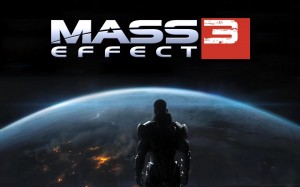 In a move surprising to no one, producer Casey Hudson expresses certainty that there will be more Mass Effect even after the trilogy ends on March 6 with Mass Effect 3.
Hudson – who said they're too busy to feel sad right now – expressed that he thinks this third chapter is going to be the best in the series, according to Computer and Video Games.
Hudson said, "We had ambitious goals, but to make a whole series that spans recessions, BioWare's independence, different publishers… Well, we did it in the end… We don't know exactly [what happens next], but there will be more Mass Effect for Mass Effect fans, I'm sure."
This is interesting – but unsurprising – news, especially on the tail of Mike Gamble's announcement for fans to hold onto their Mass Effect 3 saves. Not for any reason, you know. Just in case. You digital hoarders you.