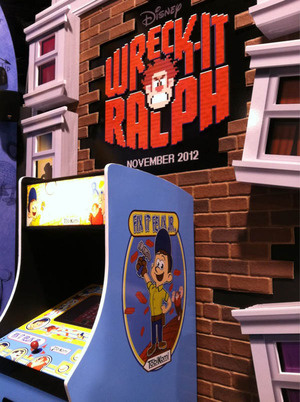 The more I hear about Wreck-It Ralph, the more I like it.
Today's bit of news comes from Disney's D23 magazine (scanned by a user at DVDizzy.com) and it's a doozy. Like the Looney Tunes and Disney cameos in Who Framed Roger Rabbit, Wreck-It Ralph will be filled with a similar number of classic game characters.
We already knew that Kano (!) and a Pac-Man ghost would be making an appearance in a "Bad Guy Support Group" scene. But now we've learned that Bowser, Dr. Robotnik, Dr. Wily, and Zangief will appear in the scene as well!
There is a very tiny picture of the scene at DVDizzy.com, but it's definitely them. But while you're there, check out the D23 article, it's a good read.