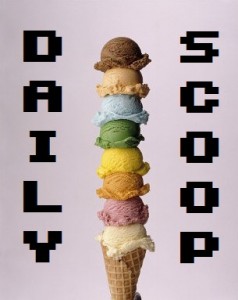 Whew! That was some weekend. I never wanted it to end! I loaded myself up with too much Dungeons and Dragons on Saturday – actually, it wasn't too much, it was just enough. But I still felt like a glutton. And Sunday I got my fill of board games with half a dozen (losing) games of Pandemic. Sometimes you just want to play until you win, but the mutation isn't going to let you do that!
Anyway, welcome, ladies and gents, to yet another Gold Box event in video games! Hopefully the Gold Box deals today won't be as bland as they usually are. I'm sorry, is that too pessimistic?
Here's our list for today:
6AM PST/9AM EST – "Make hell your battleground in this hot release for the PlayStation Vita" – Army Corps of Hell for the Vita for $29.99!
8AM PST/11AM EST – "Grab your eyepatch for this PSP adventure" – this is LEGO Pirates of the Caribbean for PSP for $13.99!
10AM PST/1PM EST – "The latest installment in the world-renowned series, which has shipped over 100 million units worldwide." – could this be Final Fantasy XIII-2?
1PM PST/4PM EST – "Turtle Beach's top-of-the-line XBOX 360 headset" – pretty self-explanatory
3PM PST/6PM EST – "Get a total body dance workout on the Nintendo Wii!" – some kind of fitness game – perhaps Zumba Fitness?
6PM PST/9PM EST – "Its getting dark in here… Again" (Hey Amazon – that should be "It's getting dark in here." Get some editors!) – Darkness II, anyone?
8PM PST/11PM EST – "Play with all your favorite toys within this DS game" – we're thinking Skylanders
On the t-shirt tip, this one is completely unrelated to video games, but any t-shirt that references "The Wire" is a must-buy in my book:
It's over at The Yetee, and Megan Lara kept it simple with the title "Omar Comin':"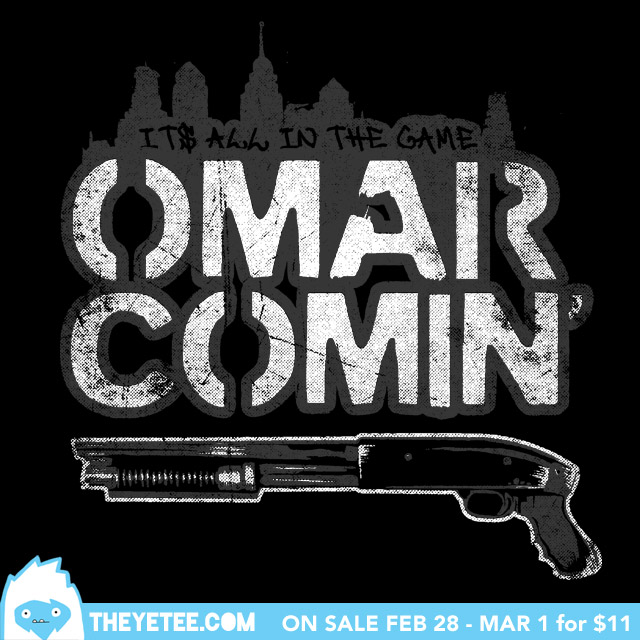 Dayum.