You've got to love Double Fine. Combining customizable mech combat with tower defense and a hilariously quirky sense of humor, Trenched was an absolute delight when it was released in June 2011. Now known as Iron Brigade thanks to a European trademark issue, the game had you battling the evil and very mustachioed Vlad in an alternate 1940s setting. It was silly fun, but with great gameplay that could challenge even the most hardcore strategy player.
About the only criticism was that the game was a little short, leaving gamers wanting more. But fear not, because Double Fine has just given us exactly that: more action, more weapons, more, uh, bears on Mars. Because, well, who doesn't want that?
Platforms: Xbox 360
Publisher: Microsoft
Developer: Double Fine Productions
Genre: Third-Person Shooter That Elvis Would Have Loved
Release Date: February 1, 2012
ESRB Rating: Teen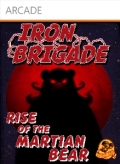 The new Rise of the Martian Bear DLC adds a five-level campaign that continues the story after you defeat Vlad. It seems that Vlad managed to download his consciousness (and mustache) to his pet bear, with his image appearing on a cathode ray tube implanted on the bruin's head. And as that old joke goes, does a bear with facial hair and a TV stuck on its head take over Mars? Yes, he does! And as Vlad spouts his crazed ramblings, the bear even makes the same overly dramatic dictator poses; yes, it looks as ridiculous as it sounds but will have you smiling at the bizarreness of it all.
Needless to say, it's up to you to free the Martians and prevent the Vlad/bear from threatening Earth again. Gameplay remains the same: fight a wave of enemies, collect the "scrap" they leave behind to build towers, and repeat. The DLC continues right after the final level, which also means the difficulty continues to ramp up as well.. Remember all those powerful, top-level weapons and towers you unlocked? They're going to seem like pea-shooters at first, thanks to new enemies (the tiny but numerous Cathodes are a particular pain in the butt) attacking in bigger waves, maps with multiple enemy entry points, and bases (that you need to protect) that are widely spread apart.
Fortunately, the level cap has increased, allowing you to unlock powerful new weapons, mechs and towers – and trust me, you'll need them. You can even unlock new clothes and hats for your character, making him look spiffier than ever.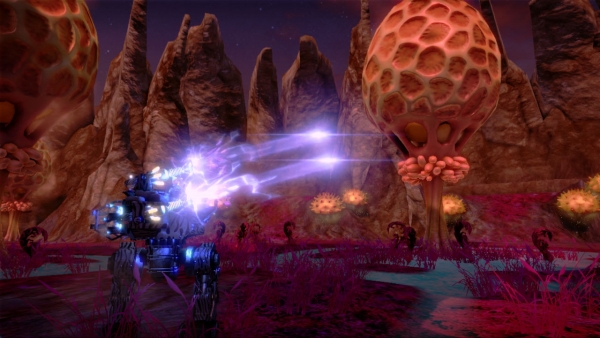 Although the gameplay is basically more of the same, the new setting adds to the fun by making things feel fresh and interesting. Iron Brigade's version of Mars is based on the 1940s pulp sci-fi imaginings of what the red planet looked like, complete with bizarre plant life and Martian villages. The art design is very retro cool, but the only downside is we never get to see any Martian citizens, which is a shame.
The DLC expands Survival mode (which was introduced when Trenched was updated to Iron Brigade) from one map to three. This fun Horde-type mode challenges you to last as many waves as possible, and can get very hectic. Survive long enough and you can unlock some powerful loot, which is always a satisfying feeling.
As with the original, you can play through the campaign and Survival mode with up to four players cooperatively. There is still no deathmatch, but it really doesn't need it; playing as a team with others is thoroughly enjoyable, especially when you work together to earn that coveted gold rating.
Rise of the Martian Bear is very short – you could easily finish it in an afternoon – but sweet. Although the initial levels will challenge you, things get a lot easier as you level up and unlock the new weapons and towers. Still, with two new Survival maps and an increased level cap, there is plenty to keep you coming back for more. This is a fun addition for the Trenched/Iron Brigade fan, and is definitely recommended.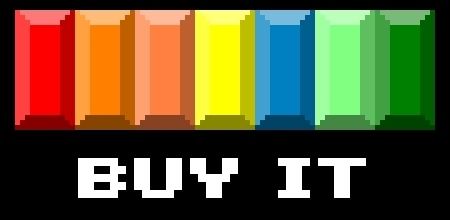 Review Disclosure: A review copy of Iron Brigade: Rise of the Martian Bear was provided by Double Fine Productions for the purposes of this review.