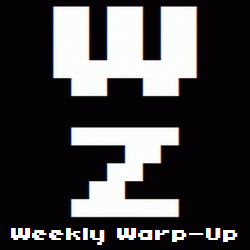 No, that's not a typo. Welcome to the Weekly Warp-Up, your weekly wrap-up of the biggest and the best articles posted at Warp Zoned this week…
Snow has finally blanketed the northeast! While I have to admit, I preferred the snowless Winter we were having, it is a bit comforting to look out my window and see a whole mess of the white stuff. And watching my dog turn into a giant, flying snowball when she runs around the yard is more fun than any video game.
Oh right, video games. The industry is in a sort of holding pattern this week as the Vita's "First Edition" release date approaches. Gaming on the go might be a bit of a problem this week with all the snow, but I'm sure we'll manage.
However, that's not to say nothing happened this week. Hit the jump to read all about this week's big stories thanks to the latest Weekly Warp-Up.
The Week in Reviews…
The Week in New Games…
Amazing Paperboy Delivers…
It's a Secret to Everybody…
And Finally…
Here's a bunch of amusing stuff to keep you busy as the snow keeps you indoors: