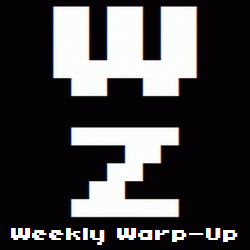 No, that's not a typo. Welcome to the Weekly Warp-Up, your weekly wrap-up of the biggest and the best articles posted at Warp Zoned this week…
Woohoo! The Simpsons Arcade Game, which was only released for the PC back in the early 90s, has finally made it's way to home consoles. This is great, great news for all of us who not only remember the early days of "The Simpsons," but also arcades as well! In fact, the release of The Simpsons Arcade Game was such a big deal, it was added to the XBLA as a special Friday update and will be available for free for PS Plus subscribers this coming Tuesday.
But this week also saw our continued coverage of some of the year's biggest games. After a quick trip back into last month with a look at What We Played in January, we skipped ahead with a look at the biggest Games of February. One such game, EA's Syndicate reboot, was even the subject of a rather angry Hands-On Preview. And skipping ahead even further, we also took the Starhawk beta (and its jetpack dispenser) for a spin.
Hit the jump to read the rest of the Weekly Warp-Up while I sleep off this Squishee hangover from playing too much of The Simpsons Arcade Game.
The Week in New Games…
Amazing Paperboy Delivers…
And Finally…
There's a big football game today, and so, EA Sports ran their annual Super Bowl simulation. Get ready to celebrate Giants fans, Madden NFL 12 has revealed the New Jersey team as the winner of Super Bowl XLVI.