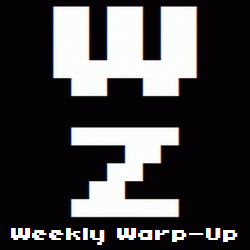 No, that's not a typo. Welcome to the Weekly Warp-Up, your weekly wrap-up of the biggest and the best articles posted at Warp Zoned this week…
It was a big week for handheld gaming this week as Sony launched the PlayStation Vita to immense critical acclaim. Will big sales follow? Only time will tell.
But this week was an even bigger week for full-size console gaming as The Elder Scrolls V: Skyrim ran away with five awards, including Game of the Year, at the 2012 Interactive Achievement Awards. With the IAAs awards, the BAFTAs revealed their 2012 nominees. Batman: Arkham City and L.A. Noire lead the way with eight nominations apiece.
Speaking of England, our own Andrew Rainnie took aim at one of the biggest console games of 2011 with Seven Ways The Legend of Zelda: Skyward Sword Made Me Crazy. That's not an exaggeration, by the way. Look for his story, One Flew Over the Stalfos' Nest, in theaters this Summer.
Want more big news about the biggest games from this big week? Hit the jump to read the latest Weekly Warp-Up.
The Week in New Games…
Amazing Paperboy Delivers…
It's a Secret to Everybody…
And Finally…
Disney's video game-inspired movie, Wreck-It Ralph, looks ridiculously awesome. If you're going to go big, go King (Kong)-sized!