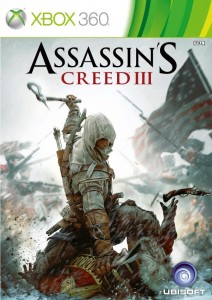 As promised, Ubisoft has revealed the first details of this October's Assassin's Creed III. And that's not all, the publisher also unveiled the game's debut trailer, which you can find after the break.
Assassin's Creed III will star Ratohnhaké'ton, an Assassin with Native American and British blood. Ratohnhaké'ton adopts the name Connor and takes the fight to the Templars from "the vibrant, untamed frontier to bustling colonial towns [to] the intense, chaotic battlefields" of the Revolutionary War.
Gamers expecting another yearly addition to the Assassin's Creed canon will be in for a surprise as ubisoft confirmed that Assassin's Creed III will be powered by a brand new engine. Dubbed Ubisoft AnvilNext, the engine is said to include "breakthroughs in visual quality, character models and artificial intelligence." That'll surely come in handy when Assassin's Creed III launches for the Wii U as well, which Ubisoft also confirmed today.
Now then, on to that trailer.
Assassin's Creed III will be released for the PC, PS3, and Xbox 360 on October 30. The Wii U version currently has no release date, but it'll presumably launch before the end of 2012.