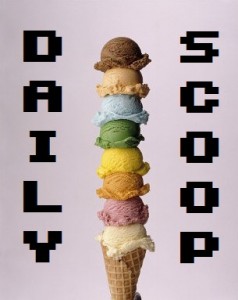 Wow, that weekend flew by! I played a lot of D&D, Pandemic, Silent Hill, and Final Fantasy XIII-2. Oh, and I freaked out over last night's episode of "The Walking Dead." Are the writers actively trying to destroy the story? I mean seriously guys. Guys… seriously.
Anyway, apparently it's Elder Scrolls V: Skyrim day today! It's the Amazon Deal of the Day in video games for just $39.99 for the PlayStation 3 and Xbox 360. If you haven't gotten a chance to pick this game up yet, what are you waiting for? Now's your chance!
Today's t-shirt is related to Skyrim, and should elicit more than a few chuckles:
It's Tee Fury's "Fus Ro Doh," and it's hysterical: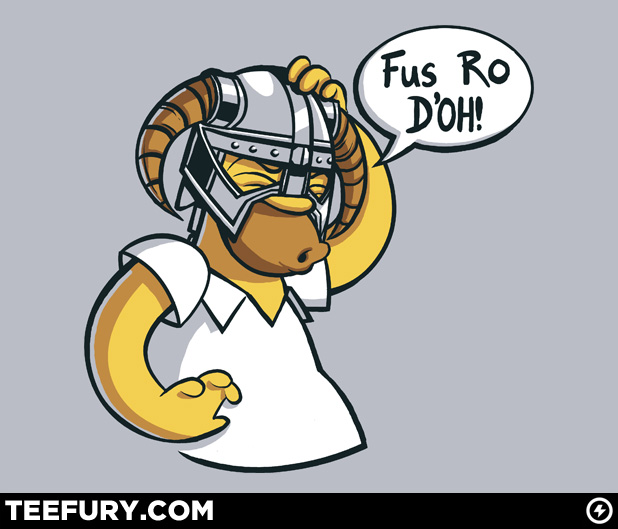 Slap Homer on it and even the most hackneyed joke could feel like new again.