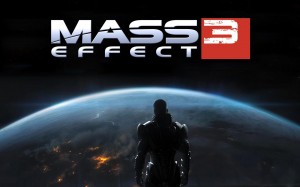 This has got to stop!
"El_Spiko," a user on the BioWare Forums, has informed the community that he has filed a complaint with the Federal Trade Commission against Electronic Arts over the "terrible" ending of Mass Effect 3.
He wrote (any spelling errors were in the original post):
"After reading through the list of promises about the ending of the game they made in their advertising campaign and PR interviews, it was clear that the product we got did not live up to any of those claims. This thread has a great compilation of their claims.

Clearly, none fo these were represented in the ending. If anyone else wishes to file a complaint (the more there are the more likely the FTC will take action) just go to FTC.gov and fill out a complaint form in the Consumer Protection section.

This is not somethign I was happy to do, but after the terrible ending that was in no way the product that had been advertised to me and the lack of any kind of response from Bioware/EA to address this, I felt it was one of my only recourses. I'll be returning my copy of the game before the end of my 30 day return policy if the ending still hasn't been addressed by then."
For the love of Shepard, please do not follow this guy's lead and complain to the FTC about Mass Effect 3. It will only waste their time and the tax dollars of the American public.
The FTC's mission is as follows: "To prevent business practices that are anticompetitive or deceptive or unfair to consumers." No where in there does the Commission promise that you'll like the product you buy. Just that you won't be deceived before you purchase it. And EA never "promised" a great ending to Mass Effect 3. They may have hyped it up, but thanks to the legal concept of "puffery," this kind of hype is allowed and expected.
I'd quote the end of Billy Madison here (you know the line), but really, what's the point?
[Source: Gamepur]