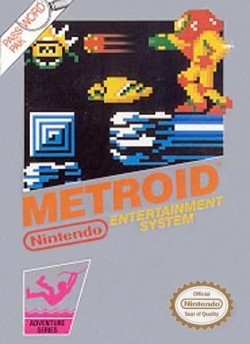 This week's Nintendo Download brings the NES classic Metroid to the 3DS eShop. But before you Justin Bailey your way through Zebes, you might also want to know that a demo of Crush 3D, Sega's in-your-face puzzler is also available to download. Finally this week, the find-the-object game Aahh! Spot The Difference was added to the DSiWare Shop.
If you're still in the dark about this week's new releases, here's a little bit more information, straight from Nintendo:
Metroid (3DS eShop) – Packed with high-tech weaponry, creepy tunnels and hideous alien creatures, the first installment in the immensely successful Metroid series introduces us to the slick, cybernetic bounty hunter Samus Aran.
Aahh! Spot The Difference (DSiWare) – Demonstrate your powers of observation in this engaging "spot the difference" game. Complete 40 challenging levels in four unique scenarios by spotting the differences between the upper and lower screen.