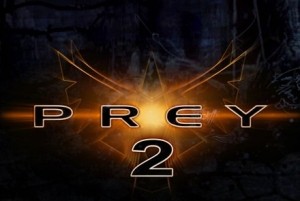 Last year, the Internet rumor mill claimed that Doom 4 was cancelled. Bethesda responded by claiming the game had never been announced.
Thankfully, they were able to handle the rumors of Prey 2's cancellation a bit better. But the company still ended up announcing that the alien shooter sequel has been delayed into 2013 (or possibly beyond).
Tracey Thompson, Bethesda's Director of Global PR, had this to say about the delay:
Developmentof Prey 2 has not been cancelled but the game will not be released in 2012 as planned. The delay is due to the fact that game development has not progressed satisfactorily this past year, and the game does not currently meet our quality standards. Prey 2 has shown great promise and we regret disappointing our fans. We have made a substantial investment in game development to deliver the experience fans want. We are determined only to release the AAA game that fans rightfully expect, and are unwilling to compromise our quality standards to meet a release schedule.
A new release window wasn't announced. I wouldn't worry too much about this latest delay as they're nothing new for the Prey series. It actually took 11 years of off-and-on development before Prey was released for the PC and Xbox 360 back in 2006.