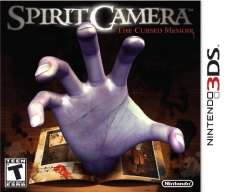 If you're spending this weekend in Boston for PAX East, next week's new releases are probably the last thing on your mind. Well, that's not entirely accurate as Nintendo is demoing Spirit Camera: The Cursed Memoir and it'll be available in stores next week. It is next week's biggest new release by far, though a trio of other games will be available…
There's Phantom Breaker (Xbox 360), a 2D fighting game from new publishing label 7Sixty.
There's also the 4-In-1 Action Pack (PS3), which includes Mushroom Wars, Digger HD, Smash Cars and Wakeboarding HD.
Finally, there's Top Trumps: NBA All Stars, which is a game that is for the 3DS. And it features Top Trumps.
Who? Top. Trumps.