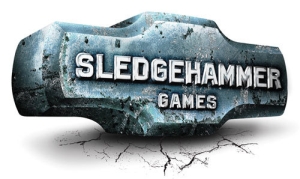 Even though this is a "Treyarch year," Activision is thinking long and hard about the future of the Call of Duty franchise. To that end, Sledgehammer Games has posted six job listings at Gamasutra looking for new bodies for its "Call of Duty development team."
The developer is looking for an Animator, a Generalist Engineer, a UI Artist, a Lead Gameplay Engineer, a Senior Online Engineer, and a Lead Multiplayer Level Designer. Those last two might point to another multi-team development situation like we saw with Call of Duty: Modern Warfare 3.
So is Sledgehammer assisting with Call of Duty 9? Or is this proof that Call of Duty 10 is in development? It's hard to say. If Activision's history is anything to go by, preliminary work has likely already begun on a Call of Duty game that's scheduled to be released in 2013. As for Call of Duty 9, a multi-team approach clearly worked for Modern Warfare 3, so it just makes good business sense to try it again.
But I guess we'll find out for sure whether Sledgehammer is involved with Call of Duty 9 in exactly one week. And if they're not, then let the Call of Duty 10 speculation begin!