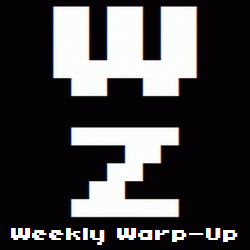 No, that's not a typo. Welcome to the Weekly Warp-Up, your weekly wrap-up of the biggest and the best articles posted at Warp Zoned this week…
Just a reminder, Blizzard has opened up the Diablo III beta to everyone this weekend. Download the client and click your brains out until Monday afternoon!
Now then, if Diablo III isn't of interest to you, maybe our second week of PAX East hands-on previews will. We've got an international in-depth look at Rockstar's Max Payne 3. If the noiry policeman isn't your thing, how about two Square Enix previews… there's the first person puzzling of Quantum Conundrum and the rhythmic tapping of Theatrhythm Final Fantasy.
Finally, Staff Writer Melissa Niedringhaus has come to the realization that gaming in the year 2012 is pretty damn awesome in My Golden Age of Gaming.
Want more of the biggest stories from this week? Hit the jump for more of the Weekly Warp-Up.
The Week in Reviews…
The Week in New Games…
Amazing Paperboy Delivers…
And Finally…
Zelda: The Musical is the awesomest thing you will see all weekend. It's even cooler than the Dishonored trailer.