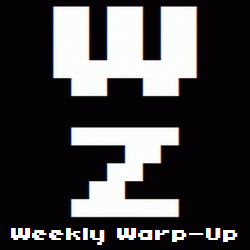 No, that's not a typo. Welcome to the Weekly Warp-Up, your weekly wrap-up of the biggest and the best articles posted at Warp Zoned this week…
It's PAX East weekend and the Warp Zoned staff is in geek overload. I think there's also some big holiday going on today where Zombie Jesus sneaks into your house and leaves you chocolate. Yeah, that sounds right.
Anyway, we'll have a ton of PAX East 2012-related previews, interviews, and features for you next week. In the meantime, be sure to check out our expo coverage from the show floor as well as our picks for The Games of April 2012, many of which are being showcased at PAX East.
Want to know what else was going on in the game industry this week? Hit the jump for more of the Weekly Warp-Up.
The Week in Reviews…
The Week in New Games…
Amazing Paperboy Delivers…
It's a Secret to Everybody…
And Finally…
This Mega Man X fan-film is reason #20XX why Capcom should begin work on an official adaptation.