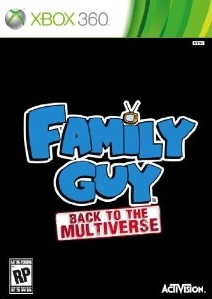 After being outed over the weekend by Amazon, Activision has officially announced that Family Guy: Back to the Multiverse will be available this Fall.
"Fans of Family Guy will love that we've taken some of the series' most iconic and memorable moments and built them into an impressive and uncensored video game," said David Oxford, Executive Vice President, Activision. "Anyone who watches the show will appreciate how much we have adhered to its rich and twisted universe and characters."
Activision promised that more details from Family Guy: Back to the Multiverse would be revealed soon, but for now, that's it. However, the Amazon listing included a September 25 release date for the game, which the retailer claims is coming to the PS3 and Xbox 360.