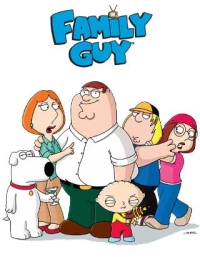 Are these details freakin' sweet?
Nah. To steal another common Family Guy catchphrase, I'm just yankin' ya. Even with these initial plot details, we still don't really know anything about Family Guy: Back to the Multiverse.
We know it was written by "talent" from the show and we know it stars Brian and Stewie. We also know it's based on the "Multiverse" episode and that the main villain is Bertram.
Even if we didn't know these things yesterday, their announcement is still less unexpected than the time Ted Turner impregnated Carter Pewterschmidt's dog. Here's what Activision had to say:
Family Guy: Back to the Multiverse features an all-new original narrative that is an expansion on the popular episode, "Road to the Multiverse." It turns the outrageous world of Family Guy into an action-packed video game filled with nods to the long-running comedy. Playing as either Stewie or Brian, each with unique abilities and weapons, players will battle their favourite Family Guy characters as they advance through Multiverse-themed levels in their pursuit to battle Stewie's evil twin, Bertram, who has returned and is hell-bent on destroying Quahog. Fans will also be able to team up in co-op multiplayer mode or compete against each other in competitive multiplayer levels – all with a Family Guy twist.