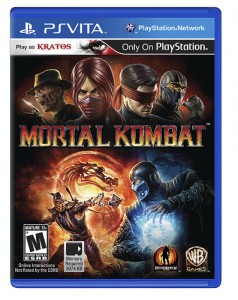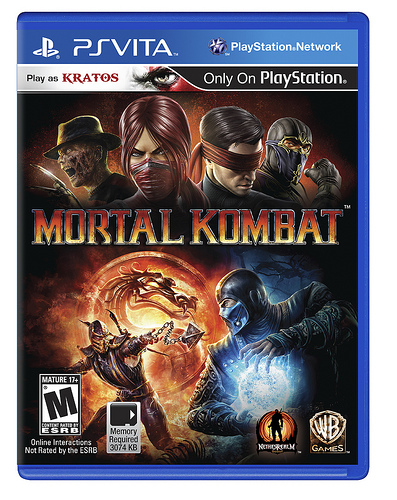 Sony has updated the PlayStation Store with another batch of big releases today including the Vita version of Mortal Kombat.
Mortal Kombat is the only game newly released for Sony's handheld this week, but it's not the only brawler. PSN players will be able to download Romino's Awesomenauts if they're looking for another 2D fighting fix. Also available this week for the PSN is an adventure game, Doc Clock: The Toasted Sandwich of Time.
A pair of full-sized PS3 games, a pair of PS2 Classics, and a single PSone Classic have also been added to the PlayStation Store this week.
They say opposites attract, and that's definitely the case with the two PS3 titles, Battlefield: Bad Company 2 and Disney Universe. For old school RPG fans, The Legend of Dragoon is a game that's gone, but has never been forgotten. It's your PSone Classic this week. And finally, the original Max Payne and Rayman 2: Revolution make the PS2 Classics corner the place to be this week.
More details on all of these games can be found after the break, while a full list of this week's new game add-ons can be found at the PlayStation Blog.
PSN Games
Awesomenauts ($9.99)
It's the year 3587; conflict spans the stars. Huge robot armies are locked in an enduring stalemate. In their bid for galactic conquest they call upon the most powerful group of mercenaries in the universe: the Awesomenauts!
Doc Clock: The Toasted Sandwich of Time ($7.49)
Fallen off a cliff? Burning in lava? Just had your latest invention crushed by a frozen polar bear? Avoid all this with Doc Clock's amazing Time Slider. Enjoy the first Doc Clock time travelling adventure! Invent almost anything out of everything you find, from catapults to incredible flying machines.
PS3 Full Games
Battlefield: Bad Company 2 ($19.99)
Battlefield: Bad Company 2 features online vehicle warfare on huge maps, each with a different tactical focus. The destruction delivered by the powerful Frostbite engine allows players to demolish buildings and blow holes in walls to create new gameplay possibilities.
Disney Universe ($29.99)
Disney Universe is an off-the-wall non-stop action adventure where Disney worlds and characters mix up for the first time. Suit up in iconic costumes and face challenges in legendary Disney worlds.
PSone Classics
The Legend of Dragoon ($5.99)
Featuring a classic JRPG story, riveting combat and a unique art style; relive this adventure or experience it for the first time starting today.
PS2 Classics
Max Payne ($9.99)
Max Payne has nothing to lose, and all he wants is justice. Take control of him in this hardboiled thriller.
Rayman 2: Revolution ($9.99)
Robot pirates are invading! Become Rayman and use your powerful limbs to beat back the enemy!
PS Vita Games
Mortal Kombat ($39.99)
Take the Kombat to the streets; fight anywhere, anytime, all in the palm of your hand.