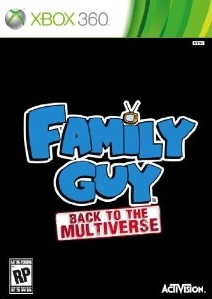 [Insert wacky cutaway gag here]
A listing for Family Guy: Back to the Multiverse has popped up on Amazon for the Xbox 360 and PS3. The retailer tagged the game as a "Shooter" with a September 25 release date.
The title is clearly a reference to the eighth season premiere, "Road to the Multiverse" and it's likely that Stewie and Brian travel through the Multiverse once more. I hope the "Disney universe" plays a big part in this game, that'd be freakin' sweet!
Family Guy: Back to the Multiverse will be published by Activision, and it's a long time coming, as it was first teased by the company back in February 2011 during their quarterly financial briefing.