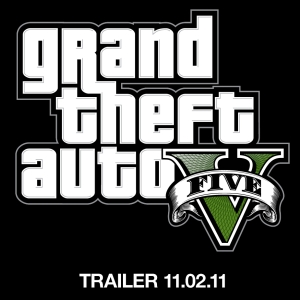 Take Two Interactive held their quarterly financial call today, but first they laid out their release calendar for the rest of 2012 and into 2013.
The calendar includes plenty of dates we already know… Spec Ops: The Line in June, Borderlands 2 in September 18, and XCOM: Enemy Unknown in October. We also got confirmation that NBA 2K13 will be shipping to stores this October, but that's not exactly a surprise.
It also wasn't a surprise that Grand Theft Auto V was included on the list with a "TBA" release date. What was surprising was that the game's spot on the list was nestled between the February 26, 2013 release of BioShock Infinite and the "2014 Fiscal Year" (4/1/2013-3/31/2014) release of XCOM.
So it's a stretch, but there's a real possibility the listing was a subtle hint to an early 2013 release for the fifth GTA. This actually lines up nicely with Take Two CEO Strauss Zelnick's earlier statement that the publisher will have a very profitable fiscal year.
You can see Take Two's complete 2012-2013 release calendar after the break.
Max Payne 3 (PC) – June 1, 2012
Sid Meier's Civilization V: Gods and Kings – June 19, 2012
Spec Ops: The Line – June 26, 2012
Max Payne Mobile – June 2012
Max Payne 3: Local Justice Map Pack (DLC) – June 2012
Max Payne 3: Disorganized Crime Map Pack (DLC) – Summer 2012
Max Payne 3: Deathmatch Made In Heaven Mode Pack (DLC) – Summer 2012
Max Payne 3: Hostage Negotiation Map Pack (DLC) – Summer 2012
Max Payne 3: New York Minute Co-Op Pack (DLC) – Summer 2012
Borderlands 2 – September 18, 2012
NBA 2K13 – October 2, 2012
XCOM: Enemy Unknown – October 9, 2012
Max Payne 3: Painful Memories Map Pack (DLC) – Fall 2012
Max Payne 3: Trickle Down Economics Map Pack (DLC) – Fall 2012
BioShock Infinite – February 26, 2013
Grand Theft Auto V – TBA
XCOM – Fiscal Year 2014