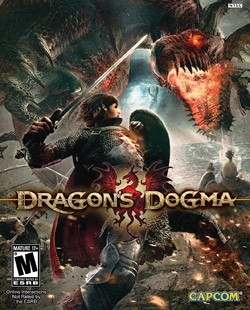 Capcom has announced they've shipped over one million copies of their dragon-slaying action RPG, Dragon's Dogma, worldwide.
"Dragon's Dogma set a new record in Japan for sales volume of an entirely new brand in its first week for releases during the past decade. Worldwide shipments have surpassed one million. As a result, Dragon's Dogma has become Capcom's 55th title to top the one million level, demonstrating once again that Capcom ranks among the world's leading game producers in terms of technical and development skills."
Because of its success, the publisher also announced plans to sequelize Dragon's Dogma right away, so be on the lookout for Dragon's Dogma 2 sometime in the near future.