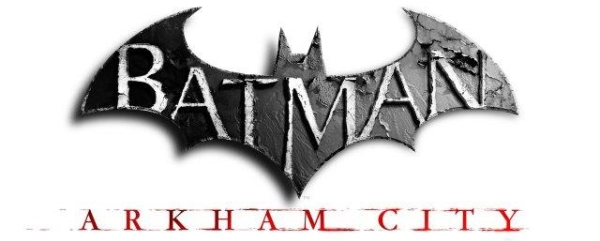 This week's PlayStation Store update is filled with thrills, spills, and chills!
If you're looking for a thrill, Sony has a pair of Vita games to get your blood pumping: the gravity-defying Gravity Rush and the stealth action of Metal Gear Solid HD Collection. A third Vita game, the augmented reality puzzle game PulzAR, is pretty thrilling as well.
If it's spills you're looking for, then you'll definitely want to point your PS3 at the PS3 Full Games section to experience the high-flying theatrics of Batman: Arkham City or the off-road madness of Dirt Showdown. And if you've got two left feet like me, there will be plenty of spilling involved in any play session of Just Dance 3.
Finally, the chills are provided by the PSN god game Babel Rising and an Atlus RPG, Gungnir, that's available on the PSP, a system that has chillingly rose from the dead for one week!
More information on all of these titles can be found after the break and a full listing of this week's new game add-ons can be found at the PlayStation Blog.
PS3 Full Games
Batman: Arkham City ($29.99)
No escape from Arkham City… the sprawling super-prison in the heart of Gotham City, home to its most violent thugs and infamous super villains. With the lives of the innocent at stake, only one man can save them and bring justice to the streets of Gotham City… The Batman.
Dirt Showdown ($59.99)
Dive into Dirt Showdown's new world of motorized mayhem! Social gameplay and stunning graphics combine to deliver a high-octane action sports experience from the get-go. Use boost to race past rivals, smash your way through demolition derbies and unleash your inner Hoonigan in freestyle stunt parks.
Just Dance 3 ($39.99)
The world's #1 dance game brand is back and hotter than ever! Just Dance 3 gets the party started with new moves, new modes, and over 45 songs from today's hottest hits like "Party Rock Anthem" by LMFAO and "California Gurls" by Katy Perry featuring Snoop Dogg.
PSN Games
Babel Rising ($9.99)
Babel Rising lets you play as a God and use your powers to prevent humans from building the tower of Babel. Hurl bolts of lightning, cause massive earthquakes, or unleash gigantic floods upon the Babylonians.
PS Vita Games
Gravity Rush ($35.99)
Manipulate gravity to save your world from destruction! Gain a new perspective as you take on the role of Kat, a strong-willed girl seeking the means to protect her future in a world that's crumbling to pieces.
Metal Gear Solid HD Collection ($34.99)
From acclaimed director, Hideo Kojima, Metal Gear Solid HD Collection for the PlayStation Vita handheld entertainment system includes two legendary MGS titles – Metal Gear Solid 2: Sons of Liberty and Metal Gear Solid 3: Snake Eater.
Downloadable PSP Games
Gungnir ($29.99)
Take up the spear in this SRPG from Sting and Atlus! A tale of valor and revenge awaits players who join the story of Giulio Raguel, hoping to fight to bring justice to his people with the help of a mystical weapon that could grant him all his desires–or destroy him in the attempt. Gungnir, the fourth game in the Dept. Heaven series, is brought to you by Sting, developers of Yggdra Union, Riviera, and Knights in the Nightmare.