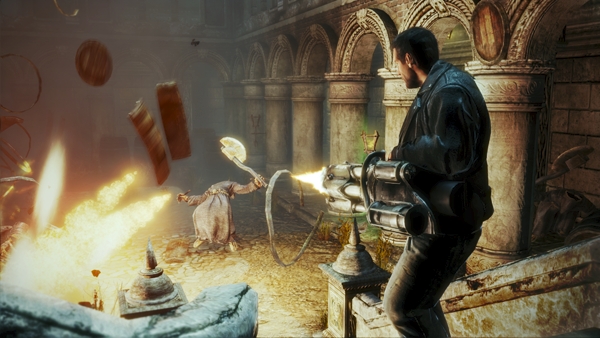 Nordic Games is bringing back the Painkiller franchise with a new installment called Painkiller Hell & Damnation. The game is being developed by Polish studio The Farm 51, and will be developed with the Unreal Engine 3.
Expect lots of fast-paced gameplay and big boss fights with an "old school FPS ideology."
Reinhard Pollice, who is responsible for Business and Product Development at Nordic Games, said player skill will be the most important part of the game, and that they will be putting "tremendous emphasis on the game's multiplayer component."
A first build is being shown at E3 2012, and Nordic Games promised that more information is forthcoming!