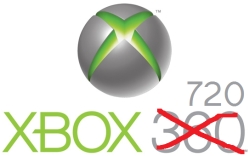 UPDATE: The memo has been removed from Scribd at the request of Microsoft's lawyers. While this move certainly lends credence to the "It' real!" theory, it also makes perfect sense for Microsoft to remove a fake as well.
A 56-page memo that is purported to be an internal memo detailing their plans for the next Xbox has surfaced on Scribd. The document is pretty consistent with previous reports about what the Xbox 720 will contain. There's just one problem, the document continuously refers to the system as the "Xbox 720," which Microsoft executives have gone out of their way to avoid using.
Does that mean its fake? Not necessarily. But here's what it claims:
The Xbox 720 will launch in 2013 at $299. The system itself will be "six times" more powerful than the current Xbox 360 and include a Blu-ray drive, native 3D support, a built-in DVR, and hardware-based backwards compatibility with Xbox 360 games.
The system will also be bundled with a more advanced version of the Kinect sensor (Kinect V2).
The console will also feature tablet-enhanced gaming, which echoes their E3 announcement of Xbox SmartGlass.
"Fortaleza" augmented reality glasses will be available in 2014.
And Cloud-based gaming on "any screen" will be available in 2015.
As I said, it's not necessarily fake. And the extensive focus on Kinect titles over all else is a pretty good indicator that it's real. But it's also old (2011 is considered the future throughout the memo) and who knows if it's anything more than a bored intern's busywork.
E3 2013 will be very interesting, that's all we really know for sure.