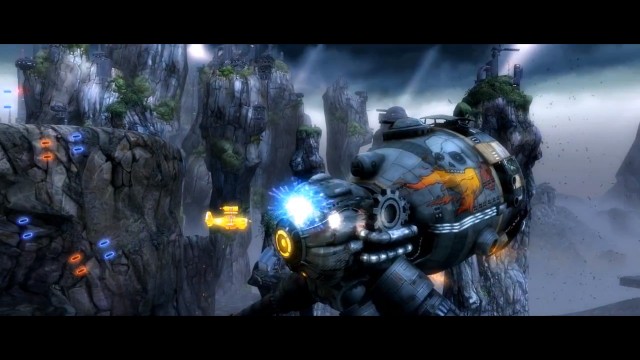 Sine Mora, the gorgeous dieselpunk shoot 'em up, is making its to the PlayStation Network. Created by Digital Reality and Grasshopper Manufacture, the game was released on Xbox Live Arcade to much fanfare. At E3, they showed off Sine Mora on the Vita, and announced it will be releasing for the new handheld soon.
Balazs Horvath, director of publishing at Digital Reality, said, "After having an extremely successful launch on Xbox Live Arcade and revealing the Vita version at E3 to much appraise, we're as excited as ever to bring the experience to yet another platform. More important than anything, we created something we love, and we know Sine Mora be loved yet again on PlayStation 3."
Packed with tons of characters, color, and even the ability to control time, scored by Akira Yamaoka, and with animation set pieces by Mahiro Maeda, this game packs a lot of punch. Check out the official website for more details.