Skyrim expansion "Dawnguard" will be available tomorrow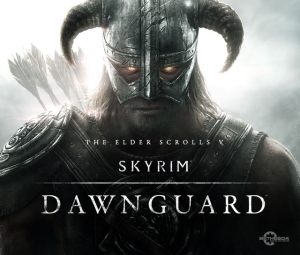 Bethesda has announced that Dawnguard, the first downloadable expansion for The Elder Scrolls V: Skyrim, will be available on the Xbox Live Marketplace tomorrow. Priced at 1600 Microsoft Points ($20), Dawnguard will feature "an all new faction questline, new locations, weapons, creatures and more."
How much more? How about a Burnsian plot to blot out the sun…
The Vampire Lord Harkon has returned to power. Using the Elder Scrolls, he seeks to do the unthinkable – to end the sun itself. Will you join the ancient order of the Dawnguard and stop him, or will you yourself become a Vampire Lord?
While the expansion is exclusive to the Xbox 360 for now, PC and PS3 players will get their chance to play Dawnguard "soon."
It's Dangerous To Go Alone! Read This.
A Commenter Is You!
Related Stories From ZergNet.com