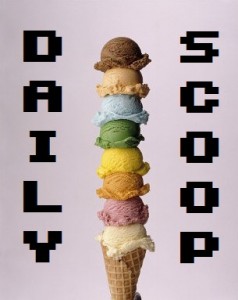 Hooray for Tuesday! It's sort of become my favorite day of the week, because of Board Game Night at Redcap's Corner. My boyfriend and I meet some friends there and play some mixture of games – I've had an addiction to Lords of Waterdeep lately, and King of Tokyo is always a big hit. Yay for board games!
Anyway, let's talk some deals, shall we? GameStop has a bunch of crazy deals going on right now that they're calling GameStock 2012. The featured deal right now is $20 off Warner Bros. games, including Mortal Kombat and Batman: Arkham City. There are lots of other deals, too – like getting 50% off a three-month XBL Gold membership if you buy an Xbox 360 console, and $10 off any WB-published Lego game (that one ends today!). And don't forget to check out all the pre-owned deals.
One super awesome t-shirt, coming right up…
This one's called "Night Watch Bros." and it's available over at Tee Raiders: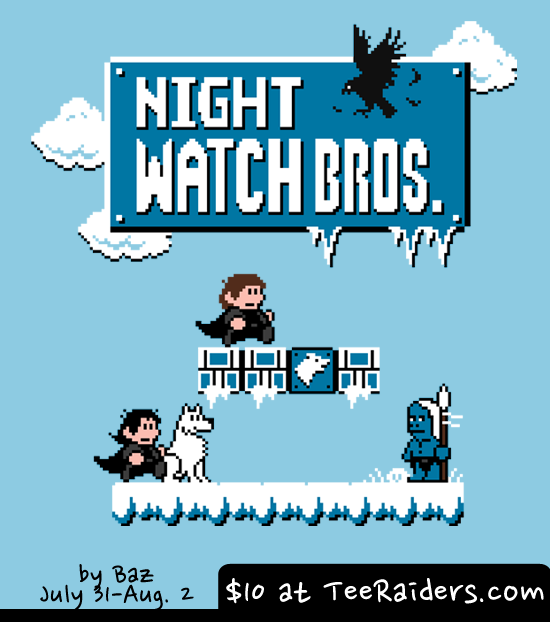 Too many rad shirts lately! My wallet is suffering.