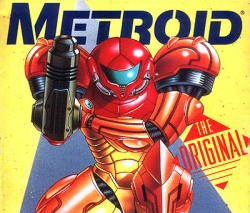 Just like all of their previous console launches, Nintendo is planning to pack the Wii U with new games from many of their biggest franchises including a new Mario game and Pikmin 3. And during this year's E3 Expo, Shigeru Miyamoto revealed that a new Legend of Zelda game for the Wii U was in the "R&D stage."
But the famed developer also wants to see a few other major franchises make an appearance on the company's next console.
Speaking to IGN, Miyamoto revealed that his greatest wish is to create a new Star Fox game on the Wii U.
He also wants to to bring the Metroid series to the HD console:
"With Metroid it's very easy to imagine some interesting implementation for Wii U. I think that having another screen with the gyro built in really gives you a lot of interesting opportunities for development, and we can bring a lot of our games to life in a completely unique way with that."

"I feel like the possibilities of the GamePad for Metroid could be really fantastic. There's certainly a lot that you could do there for that game."
It's important to note that Miyamoto didn't say that either game was in development, just that he personally wants to work on them. To that I say… give the man what he wants!