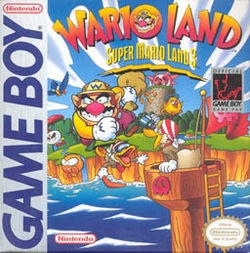 With the Opening Ceremonies of the 2012 Olympic Games less than 24 hours away, the big game in this week's Nintendo Download is very fitting. The Olympics are all about the quest for the gold medal and the Game Boy classic, Wario Land: Super Mario Land 3, is also all about the desire for gold. Though, in this case, Wario is looking for a giant gold statue instead of a tiny medal.
Wario's first starring role in a game is also one-half of this week's entry in Nintendo's "8-Bit Summer." Mario's evil twin is joined by the Game Boy puzzler Mole Mania on the 3DS eShop.
Hit the jump for a look at the rest of the games in this week's Nintendo Download as well a pair of 3DS eShop deals.
This week's "Game of the Weekend" is Colors! 3D, which can be yours all weekend-long for $3.99. Separately, today marks the beginning of "A Month of Mario." A new Mario game will receive a discount on the 3DS eShop every week until the release of New Super Mario Bros. 2 on August 19. This week (until Wednesday, August 1), you can download Super Mario Bros. for just $3.99.
Planet Crashers (3DS eShop) – An unknown evil has emerged from the darkest corner of the galaxy with plans to snuff out the sun. Journey to the other side of the galaxy and prevent the unimaginable from happening.
Dot Runner: Complete Edition (3DS eSop) – Dot Runner: Complete Edition is a dot-eater action game in which dots that appear in dungeons must be devoured within the time limits.
Decathlon 2012 (DSiWare) – Ten games in one: 100 meters sprint, long jump, shot put, high jump, 400 meters run, 110 meters hurdles, discus throw, pole vault, javelin throw, and finally the exhausting 1500 meters run.
World Heroes Perfect (Wii Virtual Console) – This is the fourth installment in the World Heroes fighting game series, released in 1995. In this game, 16 figures from across history fight for the title of the world's strongest.