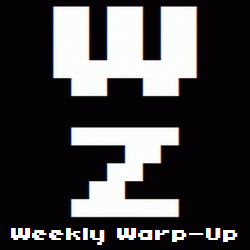 No, that's not a typo. Welcome to the Weekly Warp-Up, your weekly wrap-up of the biggest and the best articles posted at Warp Zoned this week…
The thermometer is making the idea of sitting inside all Summer with a stack of video games sound mighty appealing. And here's what was hot at Warp Zoned this week.
We talked to Walt Williams, the Lead Writer of Spec Ops: The Line, about his controversial new military shooter. Williams has a lot to say about the nature of war, what that should mean for video games, and why the city of Dubai's very existence is a puzzle to him.
But the Summer heat has just started and as the first month of the season comes to a close we took a look back at What We Played in June 2012. If your idea of hot is the new Pokemon game, by all means, read on.
More hot stories can be found after the jump thanks to this edition of the Weekly Warp-Up.
The Week in Reviews…
The Week in New Games…
Amazing Paperboy Delivers…
It's A Secret To Everybody…
And Finally…
Someone recreated the "Truck Ambush" trailer for The Last of Us in LittleBigPlanet 2. Check it out!